Finally, after quite awhile,
I've been able to sit down and actually remember how to post on my blog
and share some of my projects, blessings and random pictures.
Can't believe October is half over! Good thing I got out my fall quilt early 'cause pretty soon I'll be replacing it with Christmas decorations!!! Made this one to be a table topper with no batting from a pattern in one of Debbie Mumm's earliest books. I think I made this one in the 90's - wow! Love color with muslin! (One of my secrets to using muslin in quilts is to always remember to buy permanent pressed muslin - it always looks nice, smooth and pressed.)
Back in August I visited a blog that was offering a giveaway. Tea Rose Home is Sachiko's place to share her amazing ideas and tutorials. She does things with t-shirts that are so pretty - I hope I have the courage to try some day.
The giveaway was a free pattern of your choice from Lily Bird Studio. Guess what? I won!! I chose a downloadable pattern to make shorts with pockets for little girls. I love the fact that the pattern included sizes from newborn through child size 8!
I can't wait to start making some cute little shorts! Thanks Sachiko for introducing me to Lily Bird Studio and for the opportunity to win a giveaway!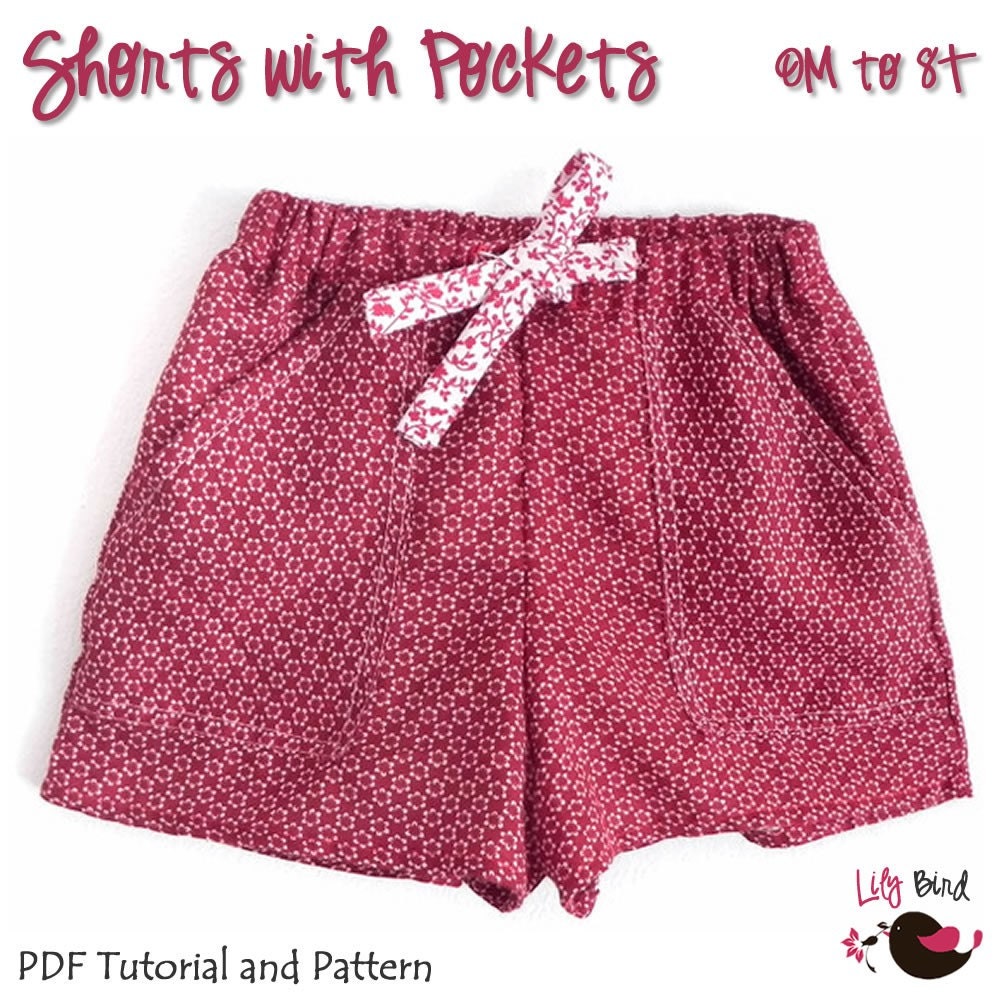 Cecilia has designed some terrific childrens' clothing patterns and also has some great tutorials on her blog. Cecilia lives in South America - isn't it cool that we can purchase things instantly from all over the world now?
Hope your Saturday is a fun one!
Till next time...